EXTENSION MODULE FOR WORKING SCAFFOLD ZARGES-B Z300 44501SPECIAL OFFER
-5%
Delivery - legend
In stock
up to 7 days
8 to 14 days
15 to 30 days
This product is currently also available in Zavas stores in Europe.
Complementary products (1)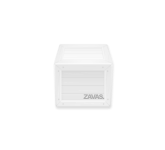 Price excl. VAT from0,00 €
Price incl. VAT from
0,00 €
Base module A. Module of the extendable working scaffold (non-foldable). Scaffolding category 3.
Actions
Customer Service
OFFICE OPENING HOURS
Monday - Friday:
7:00-16:00
e: sales@zavas.com
t: +386 1 5610 420
f: +386 1 5610 430
Office is currently closed
Store locator
Legend
Special discounts
for large purchases.
Discounts apply for regular prices. Discounts do not add up.