7th of December 2017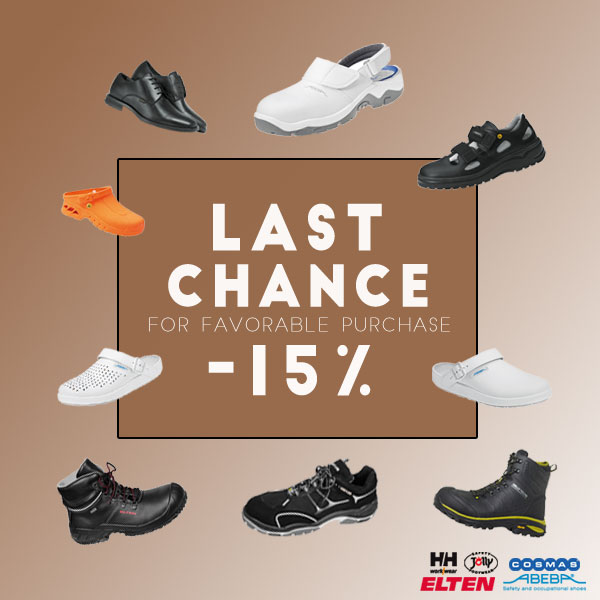 We just walked into the last, most charming month december and we are already preparing for you some new things in year 2018. Since some work shoes will not be available in new assortment, we invite you to take the last chance and buy your pair of shoes from this offer.
In this last chance offer you can choose from sandals, slippers, shoes and boots from renowned brands Abeba, Jolly, Cosmas, Elten and HellyHansen. Low weight, anti slippery, anatomically shaped inner soles, first class materials and many other advantages of selected work footwear offer the greatest support to the foot during work.
Team ZAVAS