30th of November 2017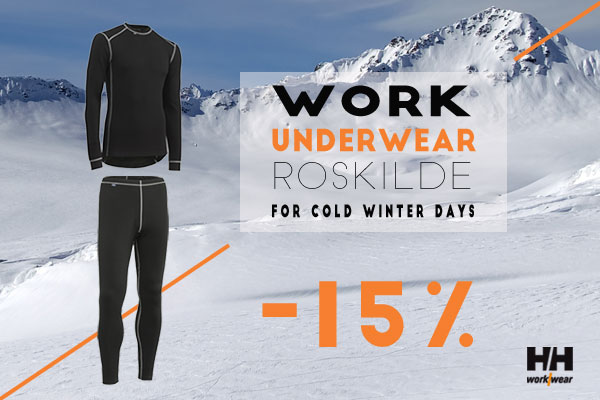 We are heading towards the days full of snow and low temperatures, therefore it is really important that you are properly protected from cold during work.
For such weather conditions, we recommend you work underwear Helly Hansen ROSKILDE, which is the right solution for separating sweat from body and keeping warmth during work. A unique system Lifa® Stay Dry ensures that your skin breathes, moisture evaporates and you stay dry. Protect yourself from very low temperatures and take advantage of 15% discount on selected work underwear.

Team ZAVAS