21st of November 2017
Hands are part of the body that is most often exposed to possible injuries at work, so it is important to protect them.
In this special offer, we present you a wide selection of certified protective gloves of well known brands Orka and Virea, which provide security in various workplace environments. The gloves protect hands from mechanical damage, dirt and harmful substances, they also ensure good grip and flexibility at work.
Take advantage of 15% discount and give your hands best gift -  protection and safety.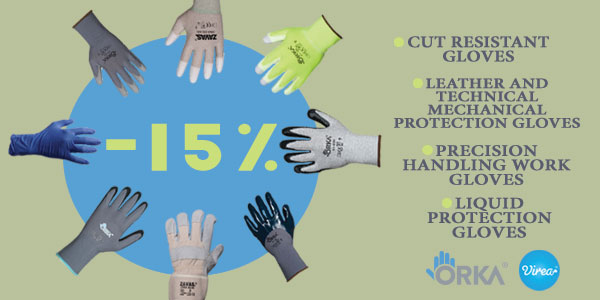 Team ZAVAS