13th of November 2017

Temperatures have already fall below 0 degrees Celzius, today we were also surprised by first snow. Recognized brand for workwear Helly Hansen offers a wide range of work jackets with linings for such weather conditions. Materials are breathable remove excessive sweat but also keep your skin dry.

Take advantage of last minute offer before winter catches you end ensure yourself work jacket with lining and get 15% discount.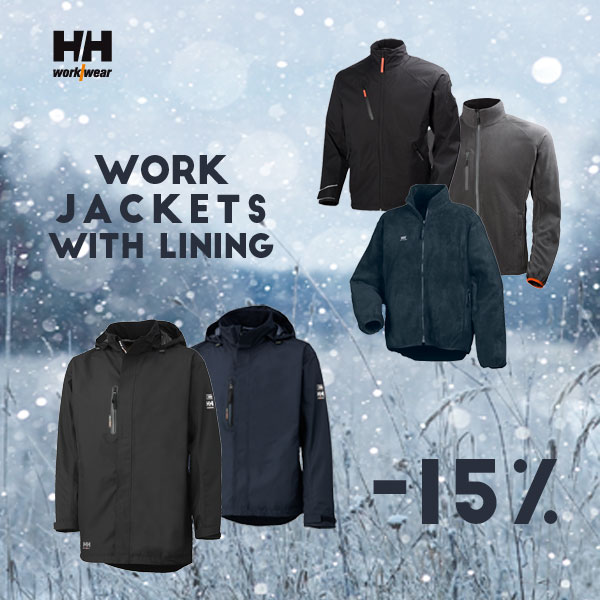 Team ZAVAS